Field Data Collection with QGIS and Mergin Maps
Time2:00 - 4:00 CET (UTC+1)
Duration2 sessioner (3 t)
Price1400 dkk - €190 excl. VAT
PlaceOnline
TeacherKurt Menke
Course content
QGIS is an open source GIS program that provides unimaginable possibilities for viewing geographic data, analyzing geographic data and compiling maps. Other courses in our catalog have focused on working with vector data.
QGIS can also be used in conjunction with the QGIS plugin for Mergin Maps and the Mergin Maps Input app for field data collection. Mergin Maps is a collaborative space allowing you to store and synchronise projects across multiple mobile and desktop clients. The QGIS plugin for Mergin Maps is used to sync your project between your computer, your Mergin Maps cloud account and your mobile device. The Mergin Maps Input app is used to collect data with a smart phone or tablet. Collectively, these tools create a very robust and affordable data collection set up. This course focuses on how to set up a QGIS project, work with Mergin Maps to collect field data and sync it back to your computer.
This two hour course will teach you everything you need to know to begin using these great tools!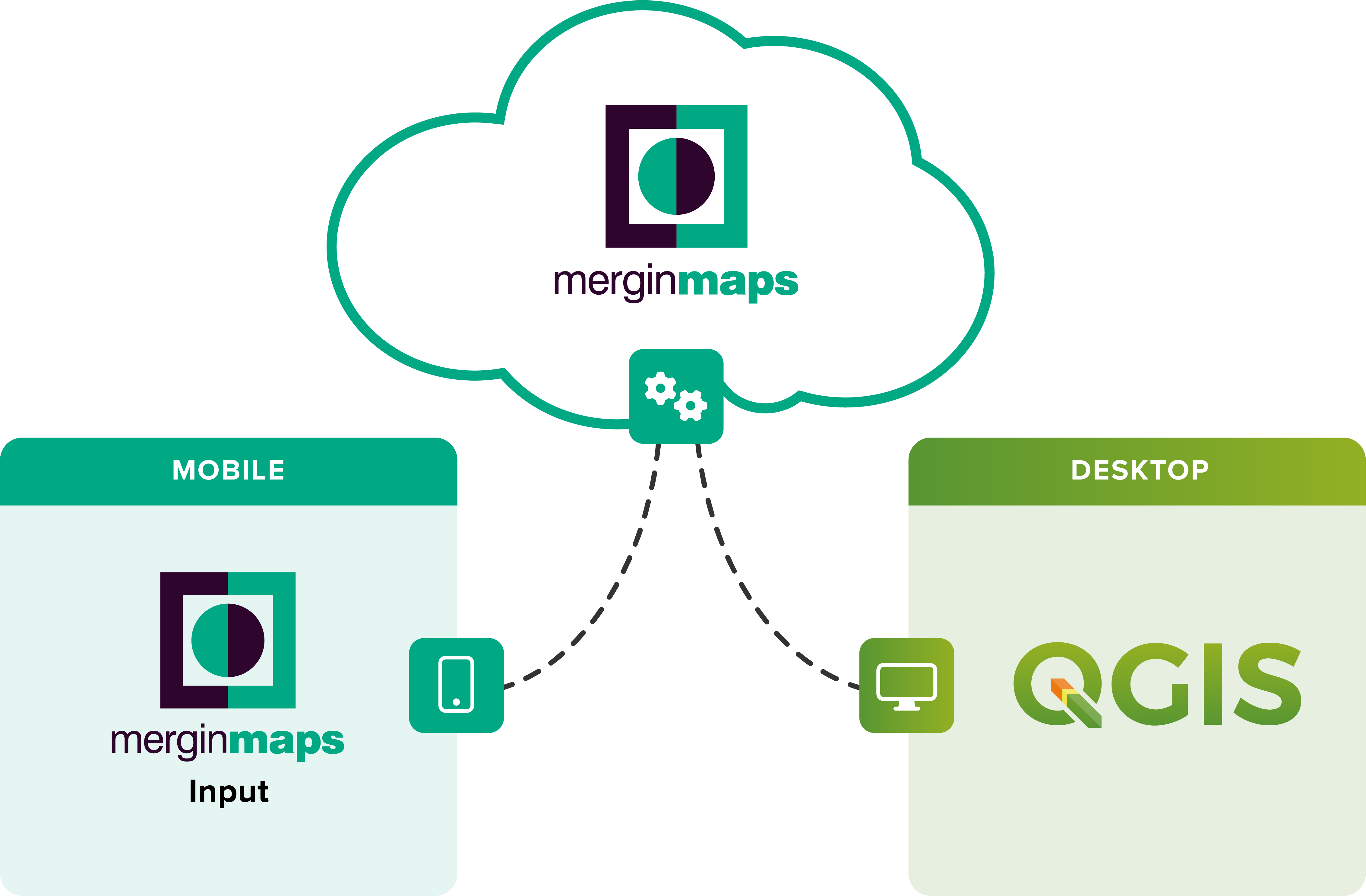 In the course you will be learning about:
Configuring a project in QGIS

Loading basemaps
Creating a study area polygon
Creating a point survey layer
Setting up online & offline basemaps
Setting up field widgets and forms
Settings for collecting photographs
Using the QGIS drag and drop designer to create more useful forms
Useful Layer and Project level settings

Configuring & working with the QGIS plugin for Mergin Maps:

Setting up an account
Introduction to the QGIS plugin for Mergin Maps
Mergin Maps project options
Syncing your project

Collecting field data with the Mergin Maps Input app via your mobile device

Syncing the project to/from the mobile device
Data collection

Reviewing the data

Reviewing changes in the Mergin Maps cloud
Working with the data in QGIS

Other features:

Creating a project directly in Mergin Maps Input or the Mergin Maps cloud
Tips and Tricks
Course format
The course consists of:
An introductory video
One two-hour class session
A data collection assignment completed after the course session
One question / answer session with the opportunity to ask questions about data collection settings and any issues encountered
Introductory video: One week before the course starts you will receive an introductory video with an introduction on data collection with QGIS and Mergin Maps.
Course session: During the live course, Kurt Menke will lecture about working with QGIS and Mergin Maps and demonstrate tips and tricks.
Assignments: To support learning, after the course session you will be assigned a data collection assignment taking approximately 1-2 hours to complete.
Question/answer session: This will be held one week after the course session. During this session you have the opportunity to ask questions about data collection settings and any issues encountered.
In addition you will receive a brief manual and a recording of the course session.
Course dates
Course Session: Tuesday 20 February from 14:00 - 16:00 (CET)
Question/answer session: Tuesday 27 October from 14:00 - 15:00 (CET)
Course price
1400DKK - €190 excluding VAT
QGIS certified course
The course is certified by the QGIS organization, which has approved the material and the course program. When you participate in this course, you contribute 20 euros to the continued development of QGIS. You will also receive an official certificate after participating in the course.
Practical information
The course is held in English.
QGIS 3.28 is used for the course. You must ensure that you have access to a computer with this version of QGIS (or later version of QGIS) installed before the course. QGIS with either the Danish or English translation can be used.
Register before: 09 February 2024.
Contact Kurt kurt@septima.dk, if you want to hear more about the course, or want to register.
Registration